regipay desktop V2.3.1

For Windows 8.1 or newer.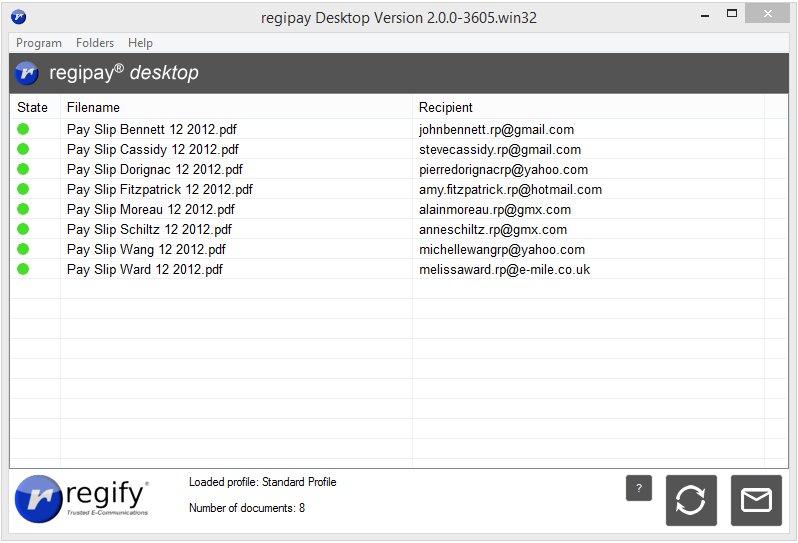 regipay desktop allows the easy and convenient sending of payslips using regipay. You deposit the payslips into the processing directory and regipay desktop will extract the recipient addresses from the PDF files, registers the transactions and sends the payslips via e-mail (SMTP) by pressing a single button.
Optionally, you can automatically extract more values from the PDF files (using regular expressions) and use them in the message body and subject. It also offers you an option to split PDF files to single pages. The used e-mail messages can be adopted freely to your needs.

In order to use regipay desktop, you need
An activated regify account.
You must be authenticated (unlock code must be known).
Your regify provider needs to activate regipay usage for you.
Your regify provider sent you a serial number.